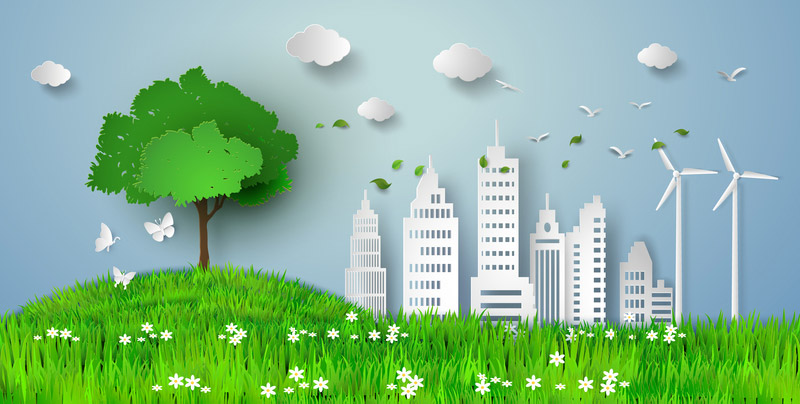 .
Paper is a fully renewable, natural resource. Most of the timber used in paper production is grown specifically for the industry in sustainably managed and legally harvested forests. This means when a tree is harvested, it is replaced. In many instances more trees are being planted than harvested and the current ratio is three trees planted for every one removed. In Europe where a lot of high quality corporate paper is manufactured, the last fifteen years has seen forestry areas increase by more than 13 million hectares.
We have a range of paper and card stocks available at Bowring Print for your printing requirements. We encourage our clients to choose recycled stocks or stocks that have been responsibly sourced from well-managed forests through the FSC programme.
Our most popular environmentally friendly stock options:
Standard White Stocks (100gsm to 350gsm) – Produced using woodfibre from FSC® Certified and Well Managed Forests, these papers are totally derived from resources which are managed to ensure their sustainability for generations to come. Contains ECF (Elemental Chlorine Free) pulp and manufactured under the strict ISO Environmental Management System.
Keakolour Recycled – An impressive range of colours and finishes inspired by nature. With rustic hues and a random scattering of flecks, this range made of 100% Post Consumer Recycled pulp has a definite earthy feel. These stocks have a number of internationally recognised environmental accreditation's including FSC® Certified from Well Managed Forests, ISO14001, PH Acid Free, ECF. View Environmental Sheet >>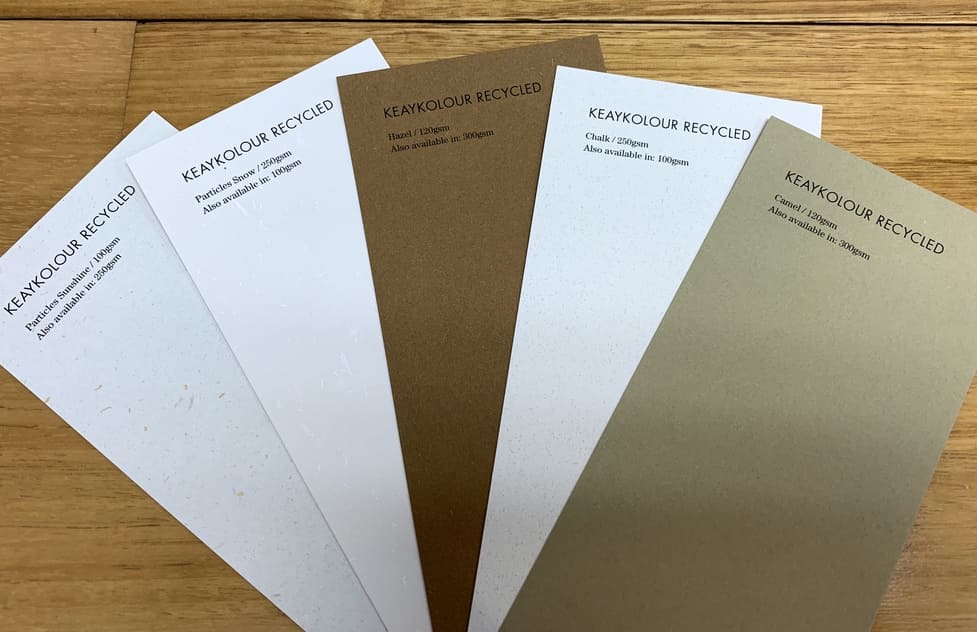 Keaykolour Original – A collection of rich, intense and contemporary coloured papers and boards made using 30% Post Consumer Recycled Pulp. The uniform texture and appearance across the range is testament to the excellent quality of this grade. FSC® Certified from Well Managed Forests, ISO14001, PH Acid Free, ECF. View Environmental Sheet >>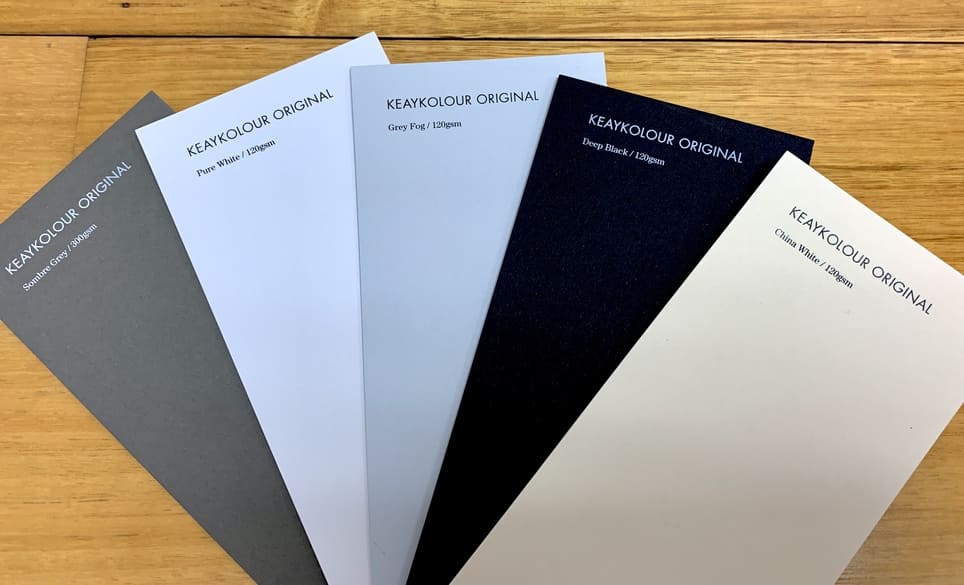 PopSet – With multiple shades to choose from, Pop'Set is a quality, smooth uncoated paper and board. It is suitable for foiling, embossing and die cutting with excellent runnability. The Pop'Set range now contains 30% Recycled Post Consumer Waste, it is FSC® Certified, ECF and ISO accredited. View Environmental Sheet >>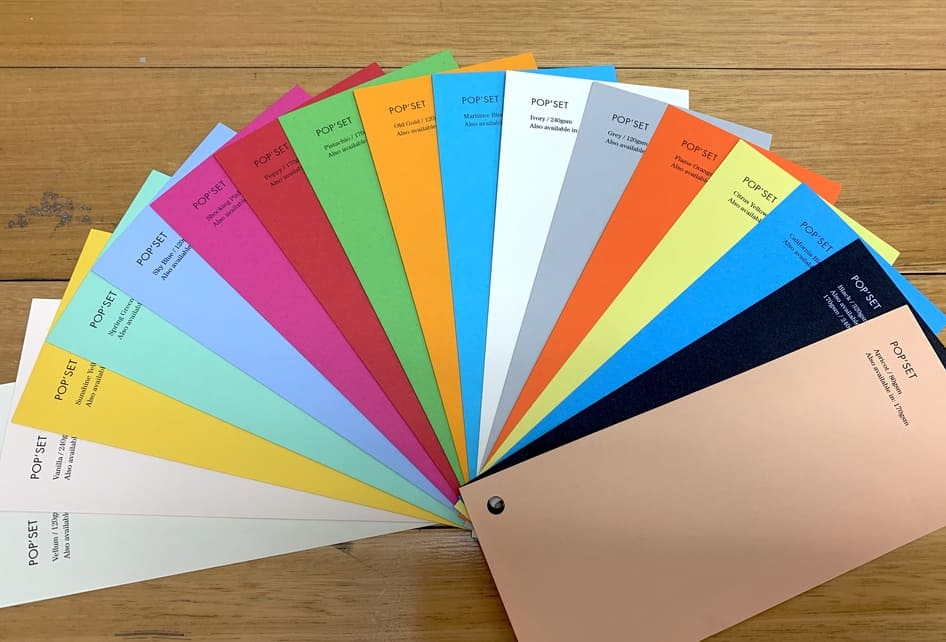 Curious Matter – A perfectly homogeneous and ultra-pigmented matt paper with an intriguing and indescribable touch, derived from the raw starch extracted from Potato Waste. FSC® Certified, WMF, ECF, ISO, PH Free. View Environmental Sheet >>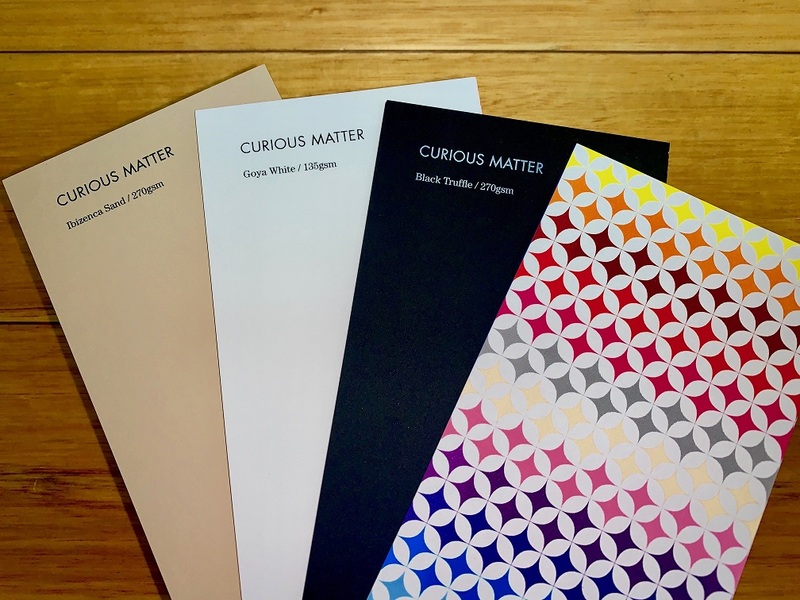 Rockstock – A high quality two sided coated mineral stock made from stone. It is water and tear resistant and TCF (Totally Chlorine Free). Rockstock has FDA compliance as an environmental paper with food grade suitability. It also has the following environmental accreditation's: Cradle to Cradle (silver), Environmental Choice NZ, RoHS compliance and REACH. View Environmental Sheet >>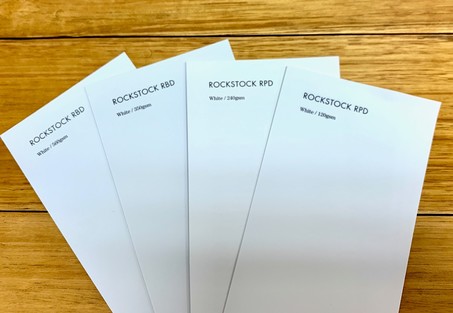 Prado Kraft – Good quality economical uncoated general purpose board, in a kraft shade. This sheet has excellent folding flexible properties and is suitable for filing system applications. FSC® Certified, WMF, ECF, ISO. View Environmental Sheet >>
Grey Chipboard – Environmentally responsible card stocks made from 100% recycled waste paper. ISO accredited and Process Chlorine Free. View Environmental Sheet >>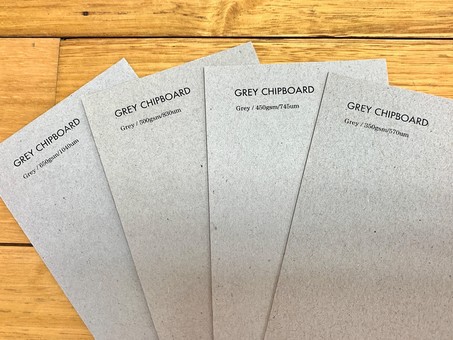 Cocoon Offset (100gsm – 350gsm) – A top quality, 100% recycled paper with excellent whiteness. Cocoon offers an ultra smooth surface, consistent finish and good printability along with the best opacity. You will never have to make a choice between whiteness and environmental credentials.
View more paper and board resources and environmental specifications on our supplier's website here – bfpapers.co.nz/Paper-Selector
All of the paper we use at Bowring Print adhere to some or all of the following standards:
Fibre Source: Well Managed Forests (WMF) or FSC® Mixed Sources – woodfibre from well managed sustainable forests and other controlled sources. These papers are totally derived from resources which are managed to ensure their sustainability for generations to come.
Forest Stewardship Council (FSC): FSC certification supports responsible forest management worldwide. FSC certified forest products are verified from the forest of origin through the supply chain, ensuring the product is from responsibly harvested and verified sources. By buying products with the FSC® label you are supporting the growth of responsible forest management worldwide.
Bleaching Process: ECF (Elemental Chlorine Free) is a whitening technique that uses no elemental chlorine compounds for the bleaching of wood pulp for paper production. Pulp is bleached using processes that do not use elemental chlorine gas, reducing significantly the amount of toxins released. PCF (Process Chlorine Free) is a bleaching process which entirely excludes the use of chlorine and chlorine dioxide. Nevertheless paper collected for recycling may contain traces of chlorine substances, all recycled papers are produced using PCF.
ISO 9002 & 14001: International Organisation of Standardisation (ISO) specifies requirements for an environmental management system to enable an organisation to develop and implement policies and objectives.
Recycled Papers: Some of our papers are recycled (full or partially) which is where waste paper is returned into new paper products, either direct from the mill or through collected waste from commercial/residential properties. Paper can usually be recycled up to six times before its fibrous quality becomes too unsuitable for reuse as paper. It is then usually either put through a waste management process or reused in a number of other ways (such as the bulking material put inside many modern office desks!) Don't forget that paper is a natural product and is therefore biodegradable.
See more great paper and environment facts on our supplier's websites here – bjball.co.nz/toolbox/environment