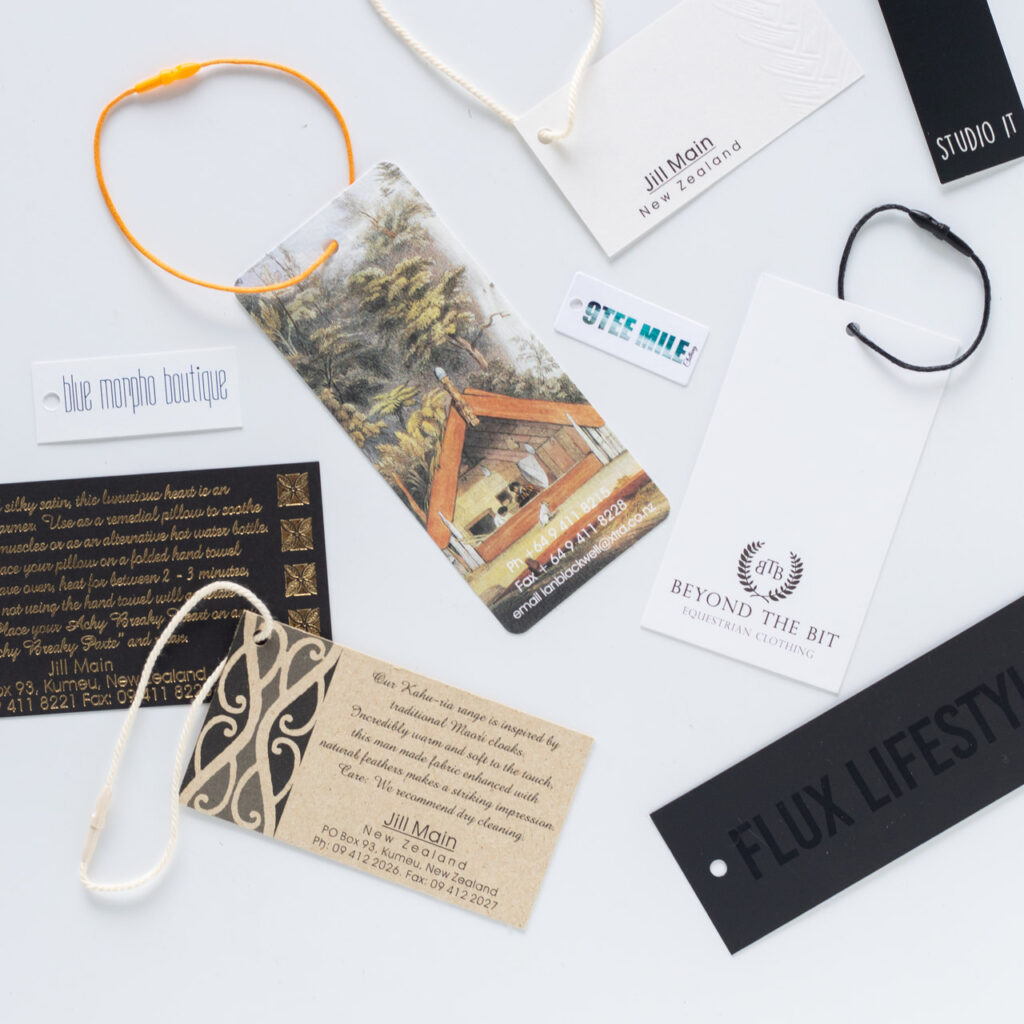 Swing tags and die cut hang tags
It's amazing the difference a great swing tag can make to your brand, especially if your products are fashion-led or competing with many other brands.
At Bowring Print we print custom-made clothing hang tags and retail swing tags that help your products to look great in the market place.
We know that ideal tags are both eye-catching and functional. We strive to offer the highest quality printing on the most unique paper stocks, in a wide range of shapes and sizes to suit every product both large and small. Choose your desired hole drill size depending on your needs.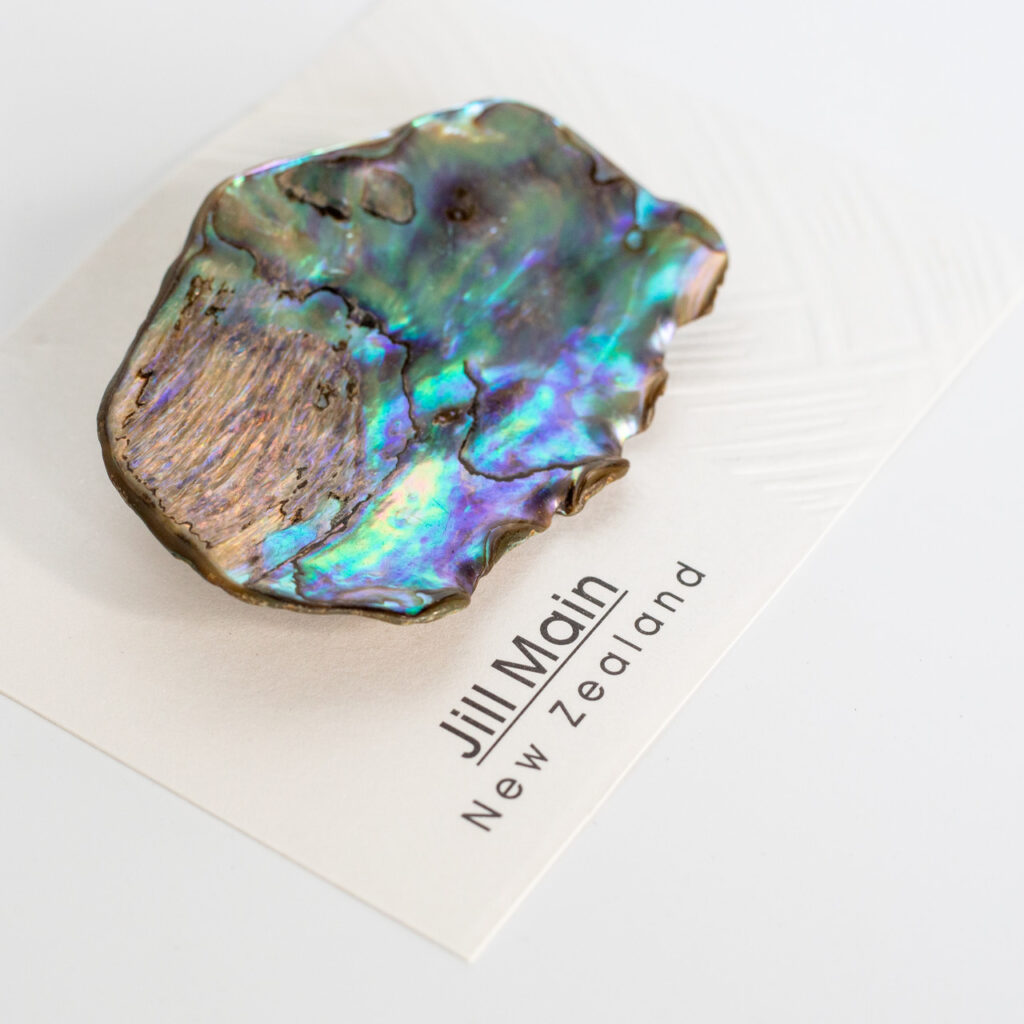 Custom swing tags and product hang tags
Every custom hang tag print job we get receives careful scrutiny, because paying attention to the details is the best path to customer satisfaction. There's a lot to consider: you'll want to match your brand colours carefully; your tag may be one of a suite of tags, each with a different purpose; you may need one-sided or double-sided printing; you might need clothing swing tags with multiple folds; or your job could include die-cutting and special stocks. Whatever the requirements, you can trust us to make your hang tag printing happen on time and on quote.
We produce standard shape and custom die cut tags using a range of card stocks, from rustic recycled stock to super-premium thick stock with a special texture. Our paper and card stocks are sourced from FSC certified sustainable forests and we print using environmentally friendly soy based ink making it easier to recycle the paper.
If you're in Auckland, you can sit down with our experts to explain your job and let us capture the facts; if you're anywhere else in New Zealand, we can do a face-to-face skype meeting. Many of our customers aren't in the same city as us, so we've learned to make everything happen with skype, phone calls and email.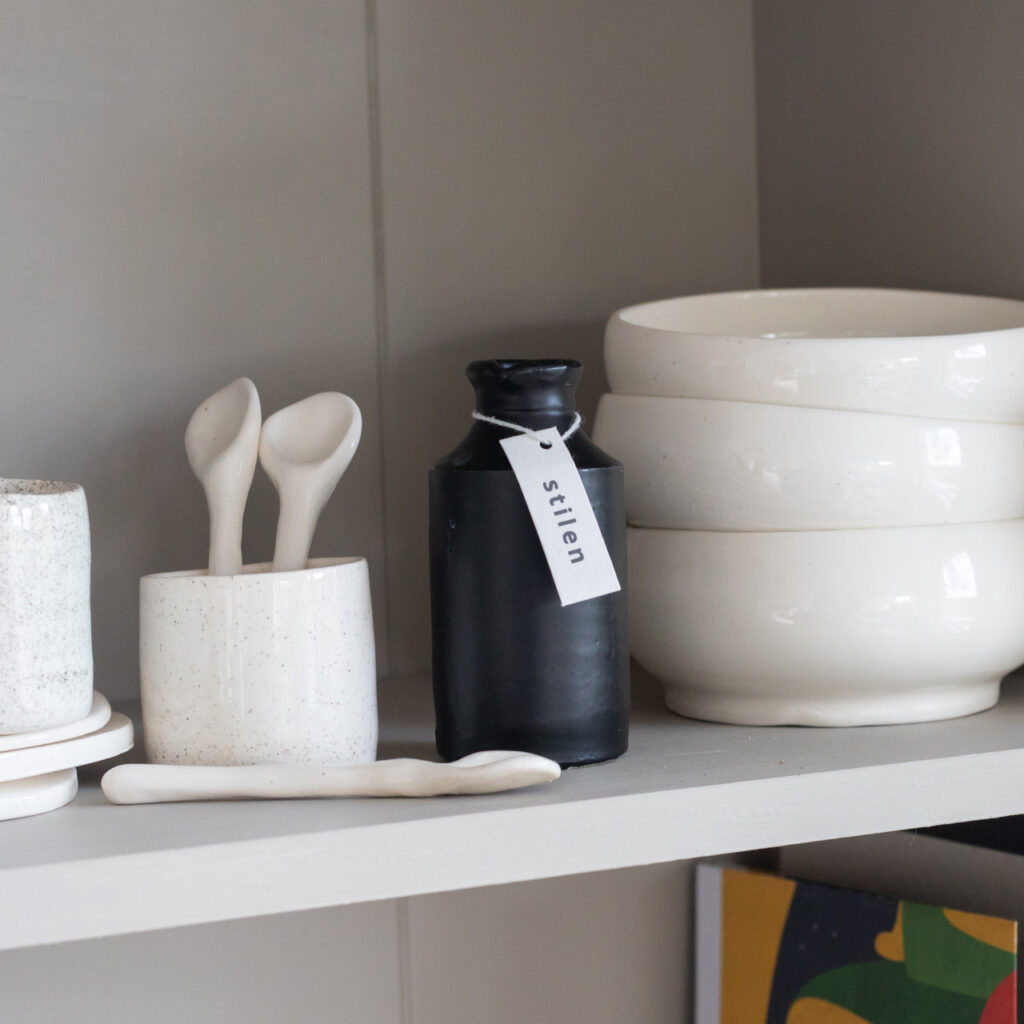 Finishing options for swing tags
Discover everything you need for the perfect swing tags with our range of add-on finishing options for your product tags to really make your brand stand out.
Our tags are usually supplied with a pre-punched hole, to assist with stringing or affixing tags with a tagging gun. We have a range of hole sizes available with a choice of position.
Available in gold, silver, brass and black, our metal grommet is that metal hardware on your hang tags that adds a subtle touch of class, but won't break the bank.
Have your swing tags supplied with their strings and loops pre-strung and ready to use. Strings are available in a choice of colours, lengths and cord types such as cotton or elastic.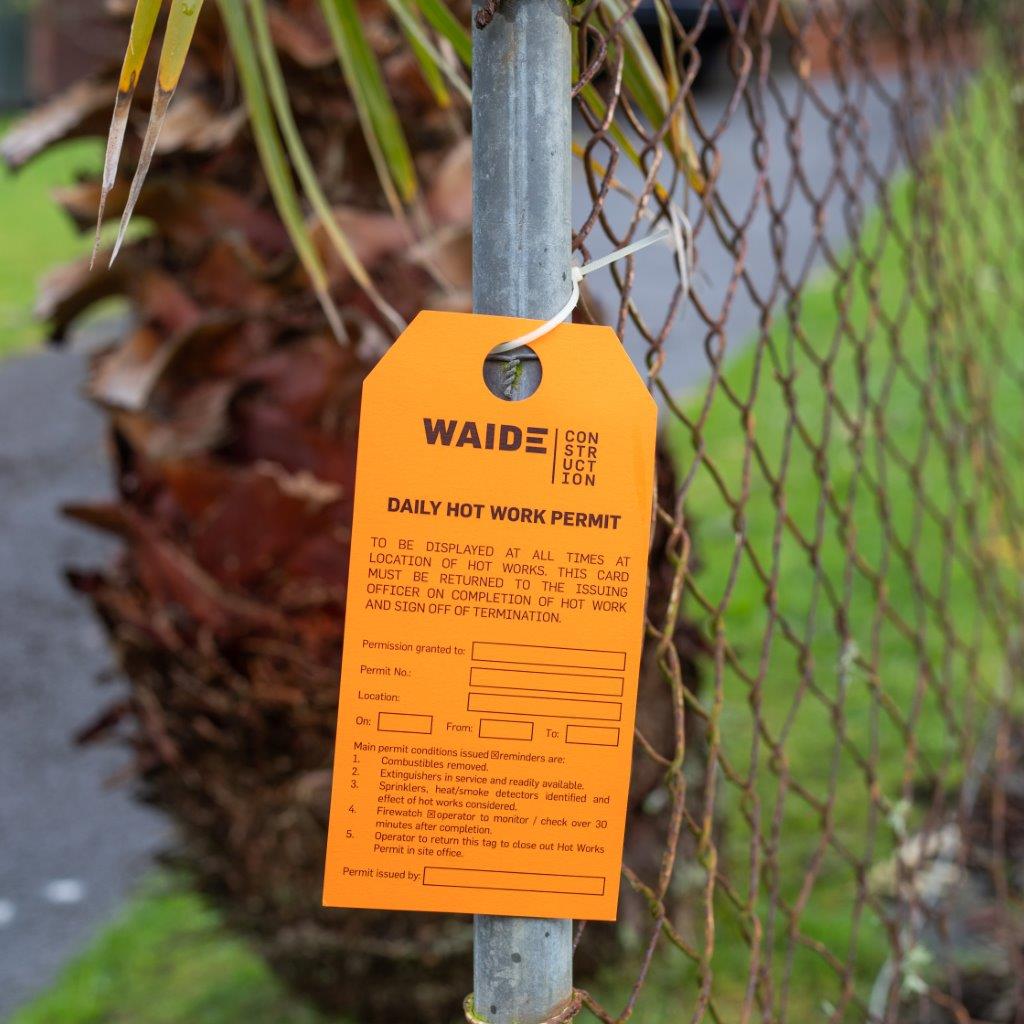 Options we can offer:
• Stock thickness from 80gsm to 3mm card
• Custom die cut hang tags in any shape and size
• Single to full colour
• Cheap swing tags for lower-value products
• Print on one or both sides
• Drilled holes, for use with a tagging gun – 3, 4 or 5mm
• Reinforced holes with washers or eyelets
• Multiple tags held together with an eyelet
• Stringing, with a choice of string diameters and colours
• Pins for attaching tags
• Tagging gun supply