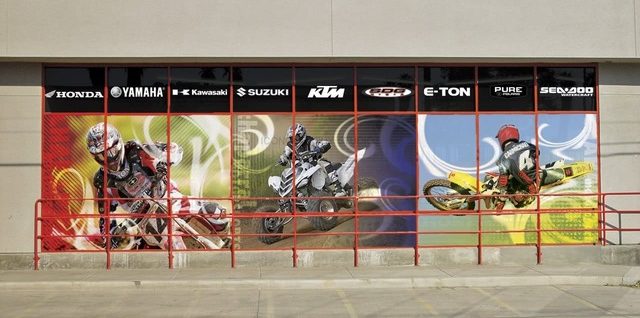 Window Graphics, Window Stickers & Vinyl Decals
Window graphics provide decoration, privacy, security, safety and are a powerful promotional tool. Not only can you use them for informational purposes, you can use them to share your latest offers and deals either internally or externally by showcasing product images, sales text and more.
Ranging from full and partial vinyl signage, to specialty window films in full colour graphics, our window signage provides you with an attractive solution to help you get the most from your windows.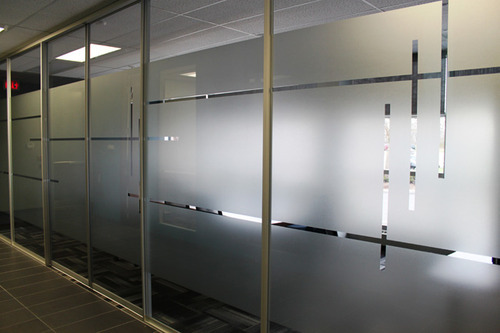 Window Frosting
Whether it is for privacy, aesthetics or safety we can install window frostings to any glass surface. Frostings are available in a range of colours and can be installed to fully cover your glass area, or cut to create etched effect markings making an attractive addition to your window space.
In the retail environment especially, large areas of glass require marking to prevent accidental collision. Frosting is an economical solution to this important health and safety consideration.
Window Films
Our range of window films can be digitally printed with any graphic or design in full colour, presenting an ideal area for promotional window graphics. They can be made to fit small areas, or as large retail window stickers that completely cover the glass and provide a real promotional showcase piece.
Permanent and temporary applications are available to allow for promotions to be changed out with ease. We can also print and supply a range of other specialty graphics and films for walls, floors, car parks, counters and more.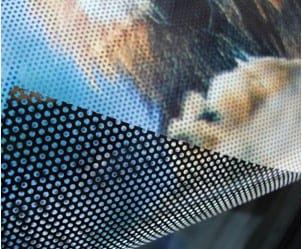 One Way Vison Film
One-way vision film, or contra vision, is a digitally printed perforated vinyl film which allows you to see out but restricts vision in, enhancing privacy whilst promoting your company's marketing messages.
Most often used on vehicle windows but also available for building and office windows, one way vison film is perfect for retail shop fronts. Maximise the free advertising space on your windows, whilst still providing a clear view out. It can be printed with any graphic or design in full colour creating a high impact addition to your window space.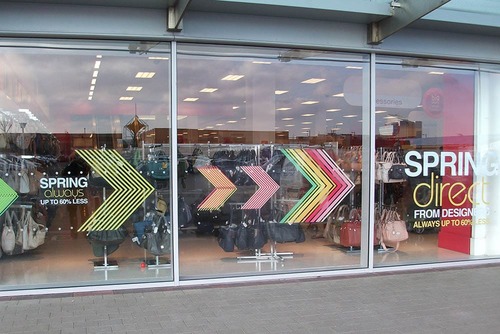 Window Stickers and Decals
Window stickers are extremely versatile, offering almost endless creative possibilities for branding, conveying information and fun design. Window decals are available for both inside and outside windows in clear and opaque designs. They can be printed digitally in full colour, or cut from coloured vinyls for single colour designs and a longer life.
Images or logos can be see through or block-out utilising valuable unused window space and are specially made to be stuck on any glass surface. The vinyl material and eco-friendly solvent inks make them ideal for indoor or outdoor use, and whilst the adhesive creates a permanent bond, they can also be carefully removed without residue if required.
Shop window stickers allow retailers to display information such as opening hours prominently outside the store without obscuring the view of products inside. Displays can be created that tie in window stickers with interior product displays. They are particularly popular in the festive season, providing an easy and temporary way of adding snowflakes or other seasonal decoration to a display.
They can also be used for decorative purposes to add brand colours, brand images and more. You don't have to limit decoration to walls and furniture when you can also spruce up glass surfaces with stunning graphics which grab the attention of people outside whilst providing a nicer working environment indoors for your customers and staff.