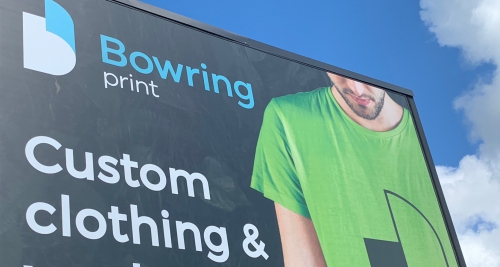 Building and Exterior Signs
Smarten up your work place and give your business a professional look with building and site signage. Building signs decorate the exterior with a professional and modern appearance, help strengthen your company image, as well as act as an information guide for visitors making it easy for them to find your business and attract new customers passing by.
Custom made at any size from varying substrates we can supply and install any kind of building or exterior signage. From printed aluminium sign panels to specially designed routed signs for buildings, shop fronts, road sides, sign plinths and poles.
For specialised site and construction signage view our industry signage solutions.
For reception and entrance signs view our indoor signage options.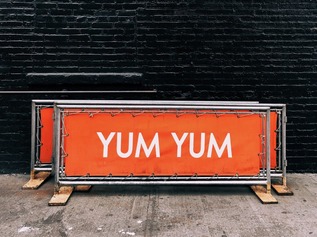 Custom Outdoor Banners
Now you can think big and make the most of every opportunity. No longer are you limited in choice when it comes to your banner needs. If you are looking for a cost effective, versatile sign that can be installed in a variety of ways, digitally printed banners are the way of the future!
A great all-rounder, from store displays to trade shows and outdoor events. Whatever your message, our custom banners make it easy to turn heads.
Banners are well-suited for exterior and interior use. The vinyl material is flexible, tear resistant, and highly portable. Full colour UV Ink produces stunning graphic displays and a print that will last. We can provide eyelets in your banners making them ready to hang on any fence or building with ropes or ties. We can also install your banners to rigid backgrounds such as wood or concrete. Banners can be rolled up and stored to be re used again and again.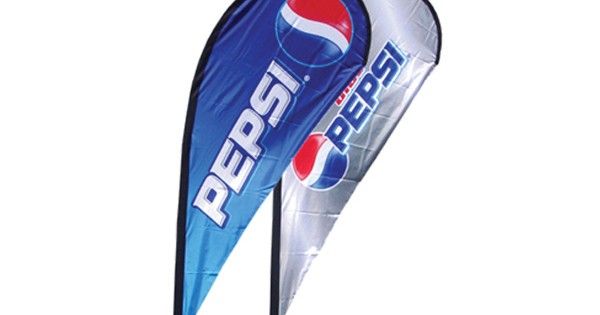 Flags
Take your advertising to the next level with our freestanding and eye-catching printed flags. Our range of flags offer a striking, high impact promotional solution that is ideal for both indoor and outdoor use.
A great marketing tool that will guarantee you stand out. Perfect for cafes, car dealerships, theatres, beaches and museums. Our flags are versatile, lightweight and easily transportable making them the ideal option for trade shows, sporting affairs and corporate events.
Choose from our range of sizes. Mix and match from our selection of bases and wall mounts allowing your printed flags to be used anywhere both indoors and outdoors. Easily order your flags to perfectly match your company branding or to advertise a particular event. Flags require no tools and can be assembled in seconds by anyone.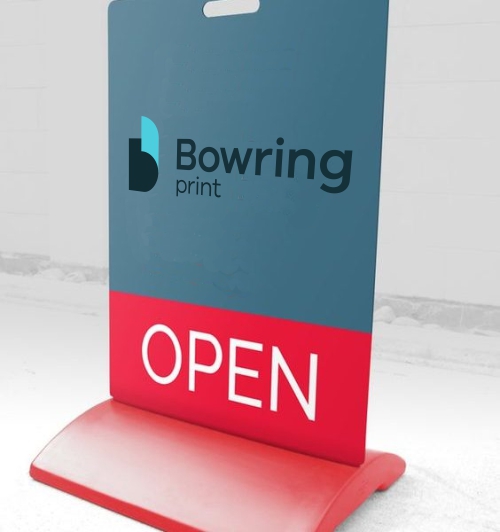 Footpath Signs
Footpath signs are a great extension to your other signage. Portable and durable, they can be easily taken with you to grab customer's attention at trade shows and events.
Footpath signs and flags are also the ideal choice for marketing and advertising new products or special offers and taking advantage of the foot traffic.
If you're wanting to use temporary and moveable signage or just to drive new business through your door, talk to us about A-frame or sandwich board pavement signage.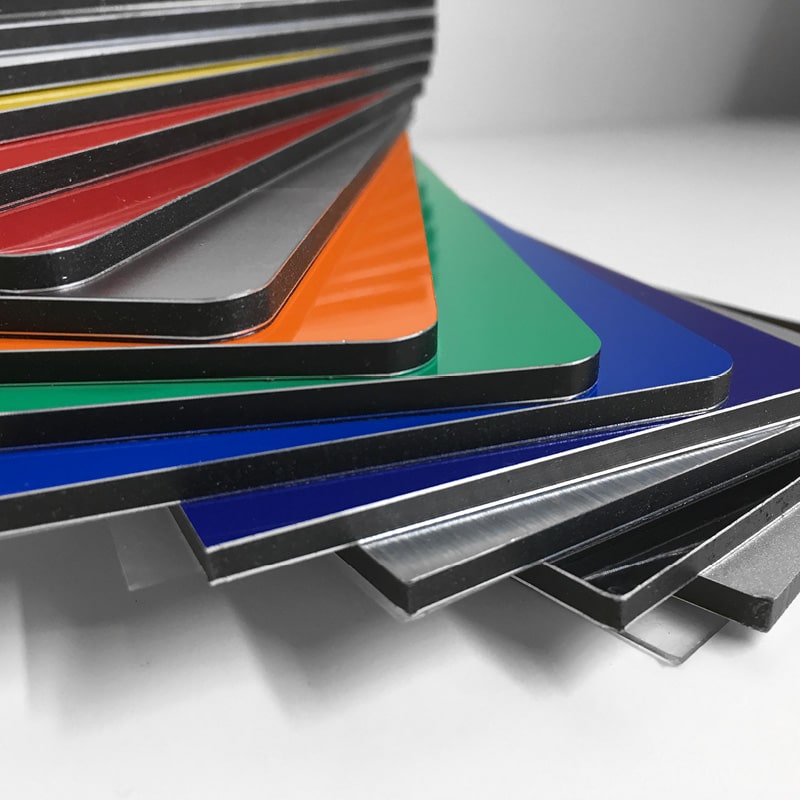 General Multi Purpose Signs
Our all purpose signs can be used for a multitude of different things. Constructed from premium materials to provide a high quality solution to your sign writing needs while helping provide branding and uniformity to elevate your brand. All our exterior signs are weather resistant, durable, and versatile.
Corflute – Extremely lightweight, cost effective and easily installed anywhere. Corrugated plastic signs are weather resistant and work great for a variety of uses including property, construction sites, manufacturing, and real estate signage.
Aluminium (ACM) – The most commonly used signage material these days is an aluminium composite board that is a replacement to traditional plywood type products. Our aluminum signs are durable, rust and weather resistant, and typically meet a more long term need making them perfect for outdoor exterior sites
Also available in reflective aluminium, the reflective face will be sure to make your sign visible even at night. ACM can be routed to create different shaped signage or left flat. It can be v- grooved and folded to create very clean looking signs without visible fastenings.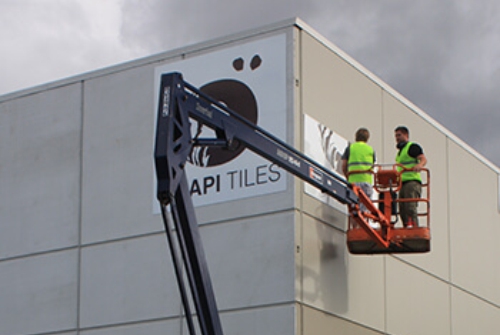 Sign Installation On-site
External signage being a large portion of our work we believe that our crews all have the necessary equipment, knowledge and experience to carry out every install in any situation.
Whether it be 100m+ and needing powered access, 8m using mobile scaffold tower or 1m below ground level using a good old fashion spade, Bowring Print can cover it all. Large or small, illuminated, full re-brands to one off fascias we install everything to the highest standard. Always making sure that the sign and workplace are left clean, the job is signed off and photo's are taken.
" Why not stay in the comfort of your own workplace and let us battle against the elements! "
At Bowring Print we are aware that when installing internal signage the biggest hurdle is not generally the installation but the works affecting the day to day running of the end clients business. With this in mind we always try to work with you and the end client to minimise disruption, whether it be working out of hours or putting up barriers to re-direct people we will take every precaution to prevent any such fuss.