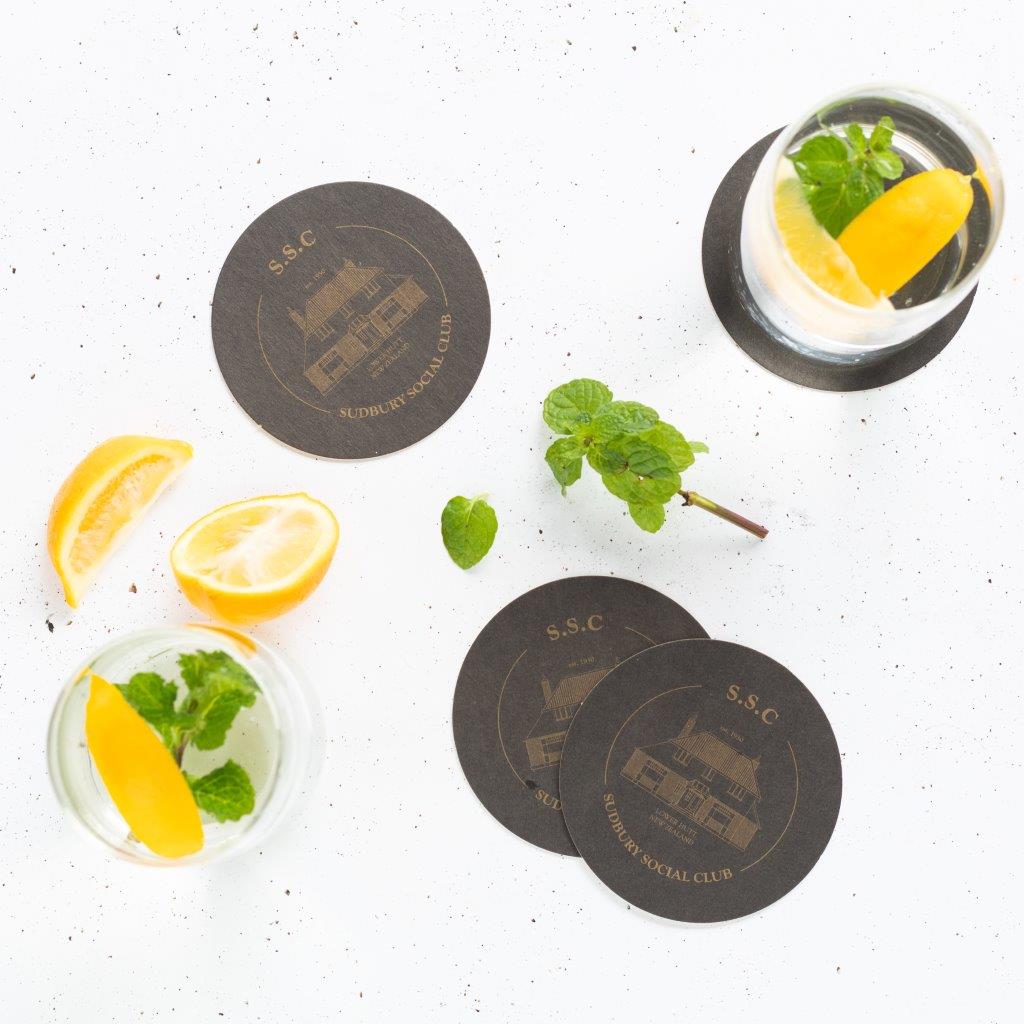 Printed Cardboard Coasters
For restaurants, bars and event venues, printed paper or cardboard coasters are a great opportunity for branding and promotion.
They also look after your table and counter surfaces, and that's always a good thing.
Bowring Print specializes in printing custom coasters for hospitality, promotions and special events. We can print runs of all sizes and shapes, depending on your requirements. We can also print a matching coaster box for your coasters.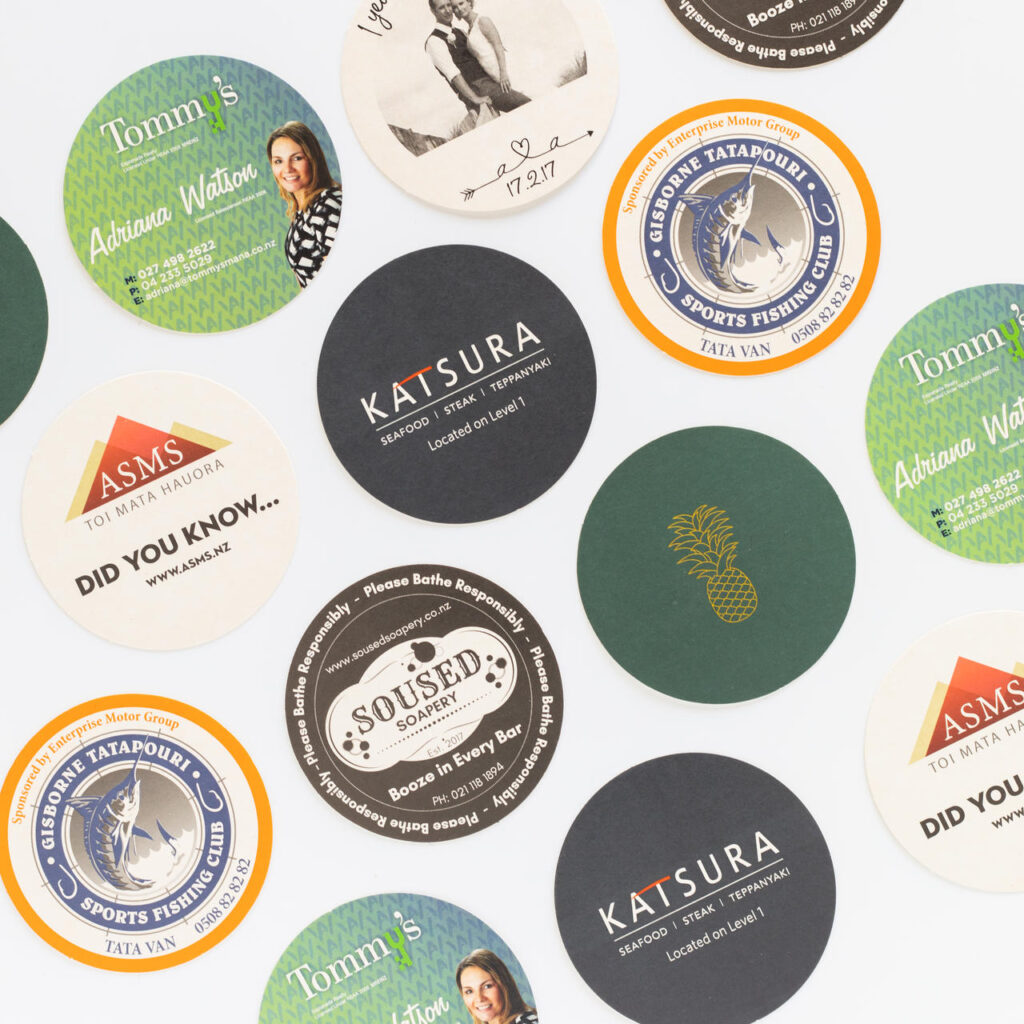 Personalised Coasters For Parties and Events
Personalised printed coasters are huge fun for weddings, 21st parties, baby showers and wedding anniversary parties. They can also be used at funeral wakes, to celebrate a long life well lived. There's no limit to what you can print on a coaster and we can help with graphic design if required.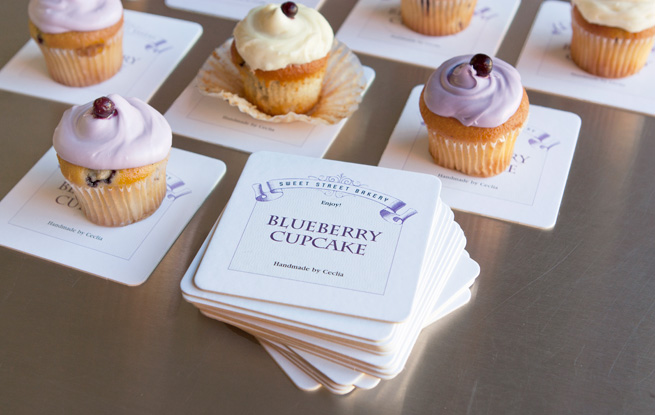 Promotional Table Coasters
When customers have a drink in their hand, they have time to read about your special promotion on their coaster. Your message is directly in front of them for an average of 45 minutes – what an opportunity! Hand-eye coordination dictates that people must look down before picking up or setting down their beverage. This creates dozens of micro-impressions where the customer sees your message momentarily.
Branded Drink Coasters for Bars and Restaurants
Remind customers about where they are, so that your restaurant or bar's name stays front of mind. Coasters are mini-billboards that look after your table and counter surfaces. You can also encourage customers to keep their coaster as a souvenir. Coasters are collectables for many people and they get your brand into homes.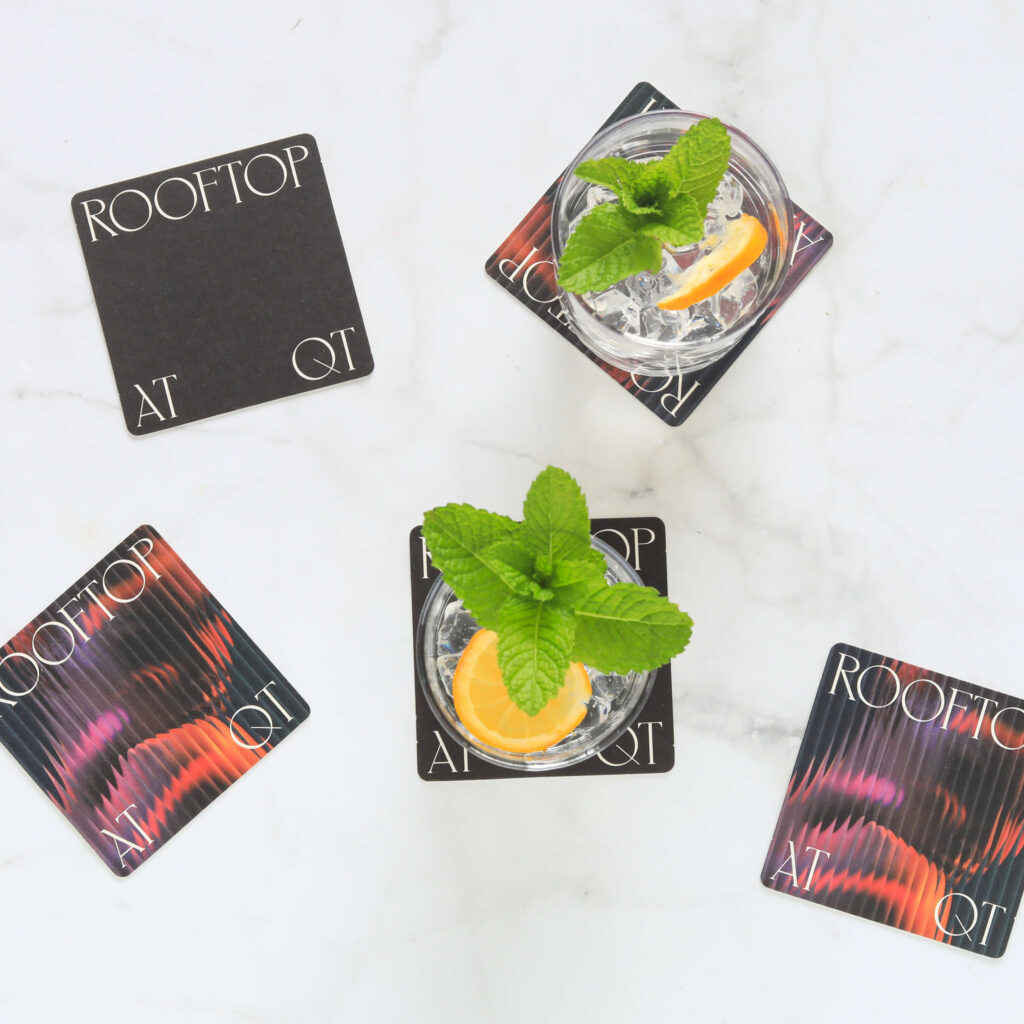 Options we can offer:
Uncoated coaster board or paper
93mm diameter round or square shape or a custom shape of your choice
Single to full colour
Print on one or both sides
Any quantity
Matching printed boxes