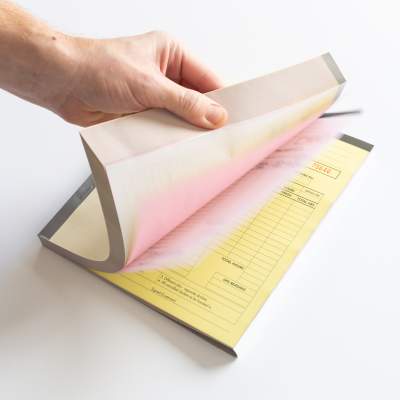 Carbonless copy paper printing options we can offer:
Popular types of docket book are invoice books, delivery books, receipt books, timesheets and order books, but any information you need can be included. We print docket books using duplicate, triplicate or quad NCR paper. With NCR books some of the sheets can be perforated, so that they tear out, while others are left in the book as a record. We can also supply NCR sets glued, where each set is separate from the others.

• Standard sizes or custom sizes
• Personalisation with your logo, contact details and anything else you require
• Black or colour printing
• Sequential numbering and tear out sheets
• Sets can be stapled in booklets, glued into pads, or glued into separate sets.
Cost-effective NCR forms
The paperless society hasn't emerged yet, and we can understand why. Using carbonless forms or docket books is often still the best way to safely capture information, especially when your people are out and about.
Many industries still rely on carbon copy forms and carbon copy invoices, particularly businesses and organisations involved with automotive repair, car rental, health, council services, government services, accommodation, farming, fitness and hospitality.
We've been specialising in NCR form printing and NCR pad printing for decades, working with companies that need duplicate (2 part carbonless paper) or triplicate form printing options. There's nothing we don't know about carbonless printing.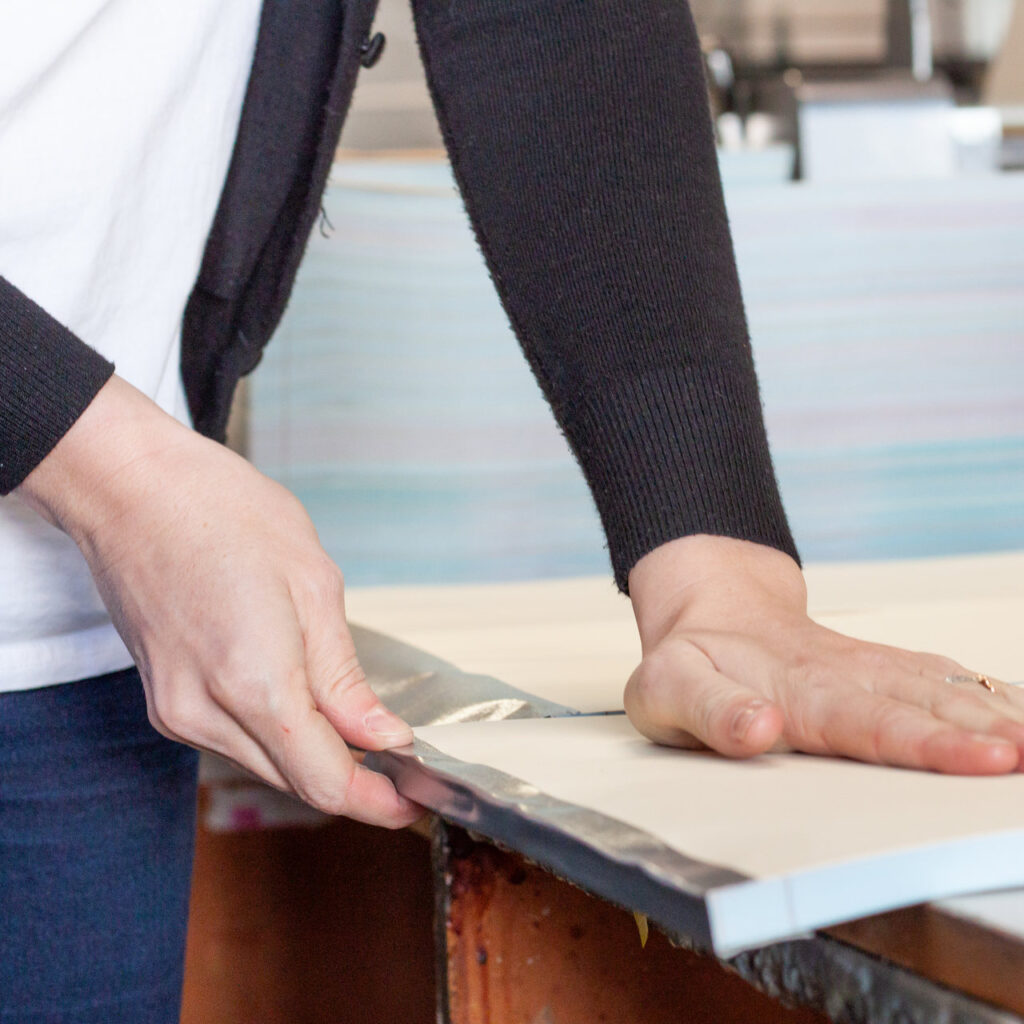 About NCR printing
NCR carbonless paper, which is also called carbonless copy paper, allows the easy transfer of handwritten information from a top sheet to additional sheets underneath. You can create one, two or three copies (plus the original) this way.
The special paper incorporates a layer of microscopic ink capsules. When pressure is applied to the top sheet with a pen or pencil, the ink capsules break to make a corresponding mark on the second sheet, which has a special surface that absorbs the ink. NCR carbonless copy technology is a highly accurate way to get a duplicate, triplicate or quadruplicate document.