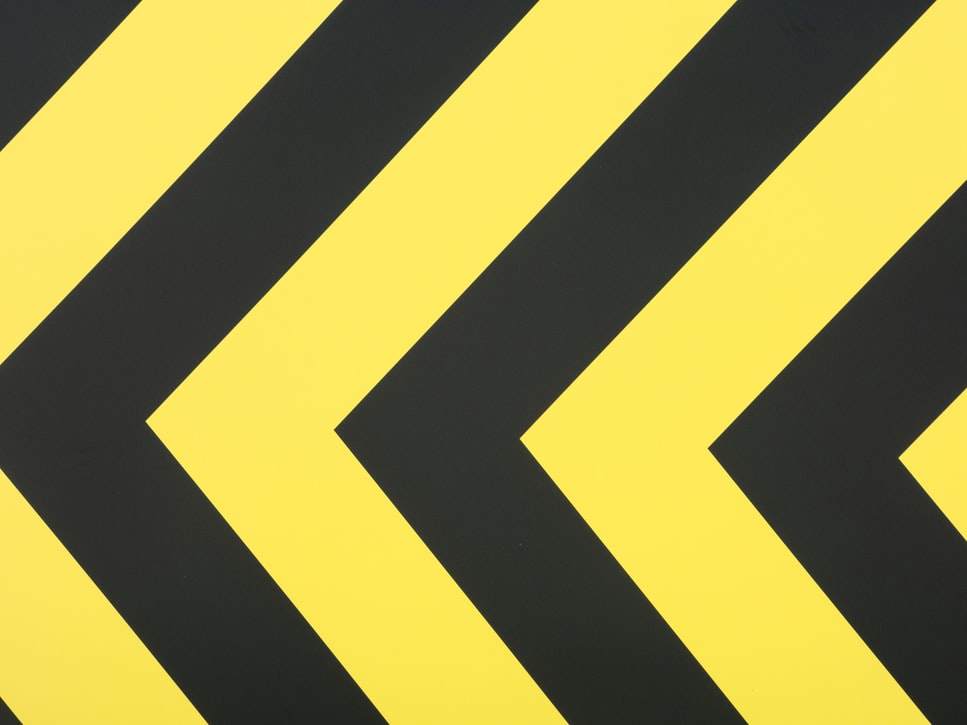 Construction Site and Building Site Signage
Signs are an important and valuable part of any well-operated construction site or area. Custom signs allow for your company's brand to be seen by workers, visitors, and passersby.
They can also help to create a safe environment in a setting full of unique dangers. Whether you need something to attach to a post, hang on your fence, or stick on a tractor, we've got the right type of sign for you.
Let us take care of your signage so you can focus on your current project while having a safe and well-branded site.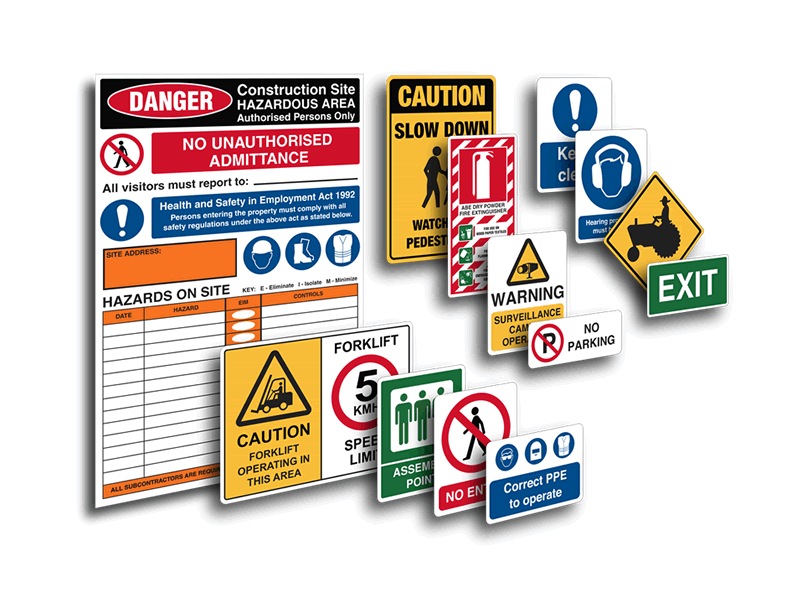 Construction Signs
Construction site signage is a legal requirement and plays a vital role in keeping your site safe. Used on building sites and construction sites to show safety policy requirements, help you manage hazards and risks, and build health and safety awareness to help protect employees and visitors using clear visual sign guidance.
Our construction signs are durable, weather resistant, and completely customisable to suit your construction area setup.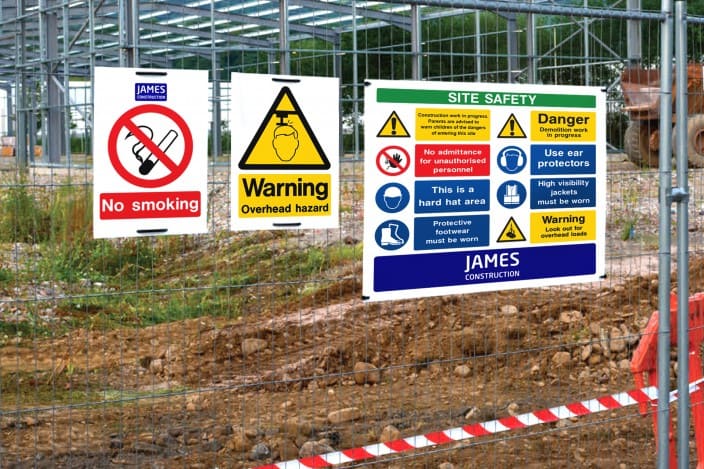 Site Entrance Signs
Sites aren't complete or ready for proper operation without a labeled entrance.
By having an entrance sign you'll not only improve traffic flow in and out of the site but also help prevent unauthorized personnel from entering the site or project.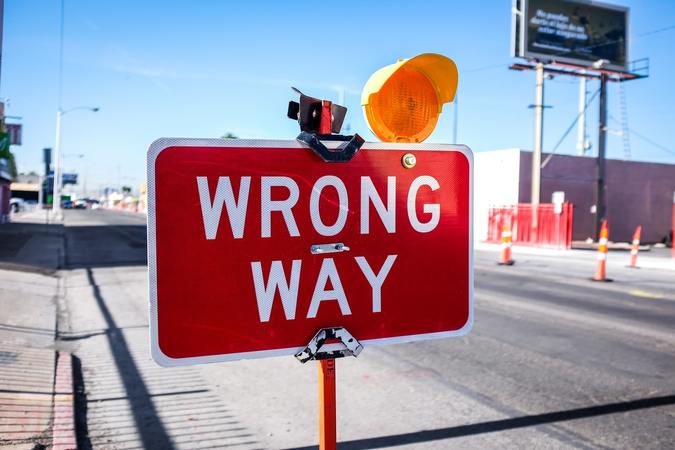 Directional Signs
There are many moving parts within a construction zone. To improve the traffic within a construction site you'll want to properly label these different areas.
Entrances, exits, restrooms, and offices can all be found much easier by your workers and visitors with proper directional signs. Directional signs can be designed with arrows to easily show the right way to get to a particular destination within a construction area.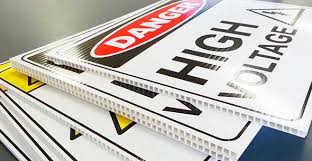 Hazard Warning Signs
Construction sites are a dangerous place full of heavy equipment and machinery, buildings and people. To make sure you maintain a safe environment you'll want to alert employees, clients, and visitors of these potential dangers.
To properly label hazards, remind workers to wear proper safety equipment and prevent harmful situations from occurring you'll need to get warning and cautionary signs.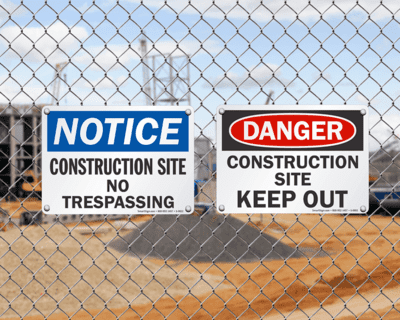 Boundary Fences and Property Signs
Construction sites aren't a place for unauthorized personnel and require properly labelled boundaries. Property signs make it easy for people to see that your site is a construction area, and private property that shouldn't be entered into by unauthorized persons.
Whether you need to communicate no trespassing, video surveillance, authorized personnel only or something else. Our reflective signage is a great choice due to the increased visibility during night time. Install on gates, fences, and posts outside of or on the perimeter of your site.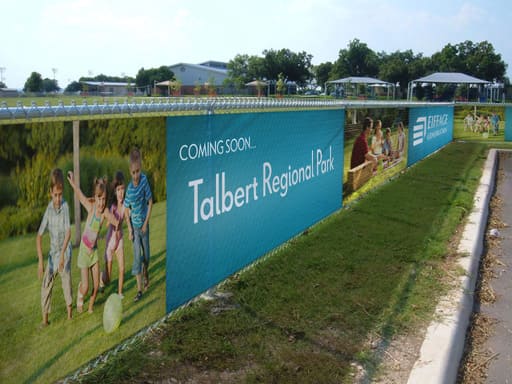 Fence Wrap Signage
Most sites and developments have a need for fencing for both safety and privacy. This often creates a branding opportunity with maximum advertising exposure.
Printed fence wrap or fence banner mesh can be implemented in a number of ways, either fitted to existing fencing or mounted to dedicated frames. The use of printed mesh to promote your business on-site is a very cost-effective form of advertising and helps generate leads whilst improving site appearance and public safety.
Media can be printed with whatever messages, logos, or graphics you want. Create brand awareness, display important health and safety messages, increase site privacy and security and show the community you care by reducing dust and debris.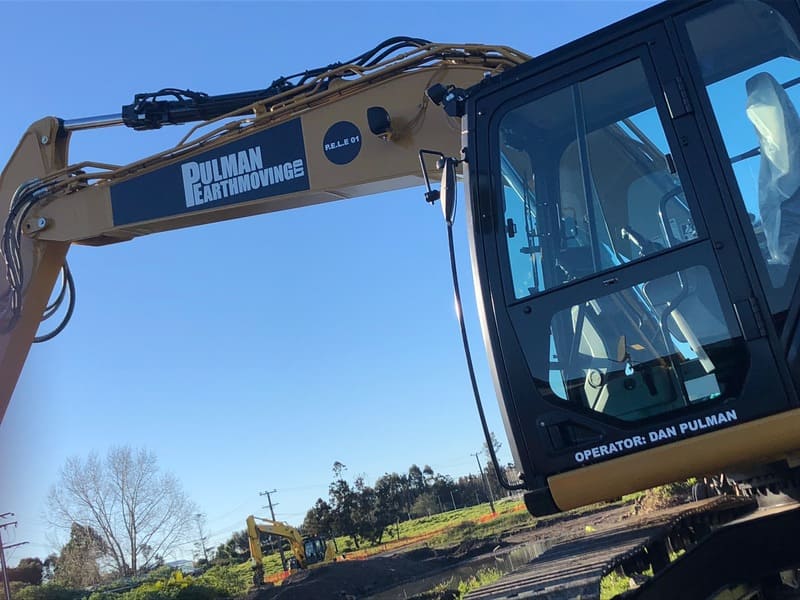 Machinery & Equipment Vinyl Decals
Construction areas are full of machinery, vehicles, and equipment. Properly brand equipment and advertise using these different elements with vinyl decals.
You can easily label machines, tools, and equipment with our high adhesive decals. These decals are easily installed and remain in place for a permanent solution that lasts through high traffic, heavy handling, and severe weather conditions.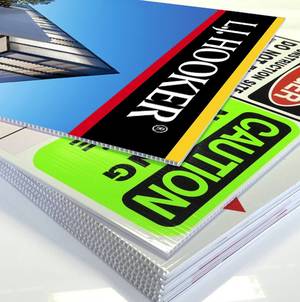 Corflute and Realty Signs
Available in a range of colours, sizes and thicknesses, real estate and corflute signs are cost effective and perfect for temporary signage.
Great for private house sales, open home signs, specials and promotions, campaign elections signs and site signage.
Made from corrugated plastic they are durable and lightweight making them easy to install and transport. Great for pop up signs used with stands, or they can be attached to almost any surface or fence. Full colour print and vinyl options are available in standard or custom sizes and can be cut to shapes.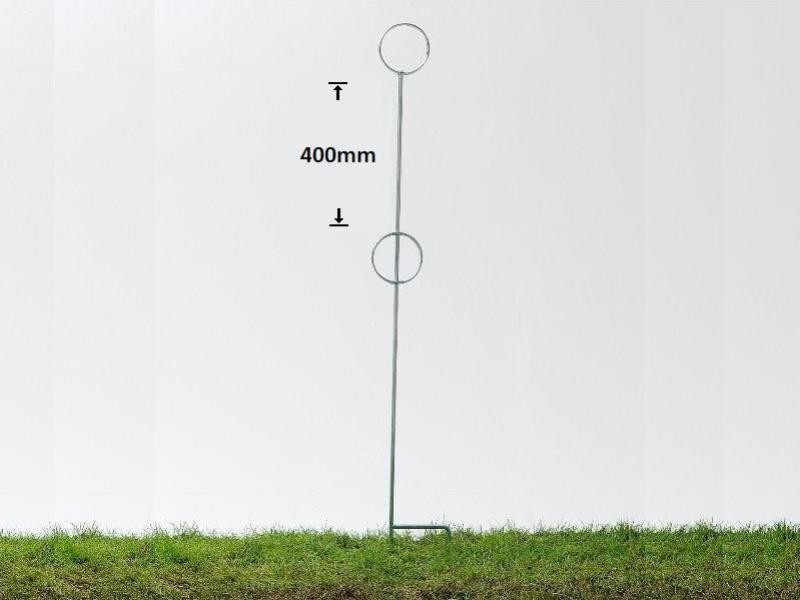 Pigtail Stakes
Available in several sizes, these economical stakes for signs are perfect for small verges or where grass is limited. Assembled with corflute panels, these signs are lightweight and compact making them great for regular relocation and transporting.
Two large rings at top and bottom make changing panels a breeze for specials and promotions. A simple spike end creates minimal damage to lawns so you don't have to worry about using them on site, at open homes in customers grass or on sports fields