Creating anything from scratch is a lot easier than it looks. In the case of a saleable product – it is not just about making it once for use, it is about working out how to create something efficiently and that delivers consistently over an extended period of time and when needed, changes with the times and fashion of the day.
We work with such businesses daily and Martina of Kalla Beauty is a great example to share with you.
Bowring Print have been working alongside the Kalla Beauty brand for over 2 years already (since mid 2018). Martina in those early stages of her business knew what she wanted and had by all accounts created a sustainable supply chain to allow Kalla Beauty to consistently and continually deliver a great product to market. What Martina and Kalla Beauty needed was a branded packaging solution that communicated the ethos of the brand the way Martina intended.
And that is where we stepped in.
In the first phase we developed a product that had minimal complexity and maximum customer experience given the nature of the product: soap bars. In this case soap wrapper sleeves were developed to elegantly and simply wrap around the Kalla Beauty Shampoo & Conditioner Bars. This showcased the product whilst also clearly illustrating the information making up the product, thus meeting all the legislative requirements and staying true to the brand ethos.
In the next phase and as the brand continued to grow and be merchandised across retailers, the initial solution shifted to die-cut boxes. These boxes again had all the information required by law and a carefully considered opening where any consumer/retail buyer could see and experience the scent of the product. The result was a trifecta in that merchandising, the consumer experience and the legislative requirements were all addressed without detracting from the ethos of the brand.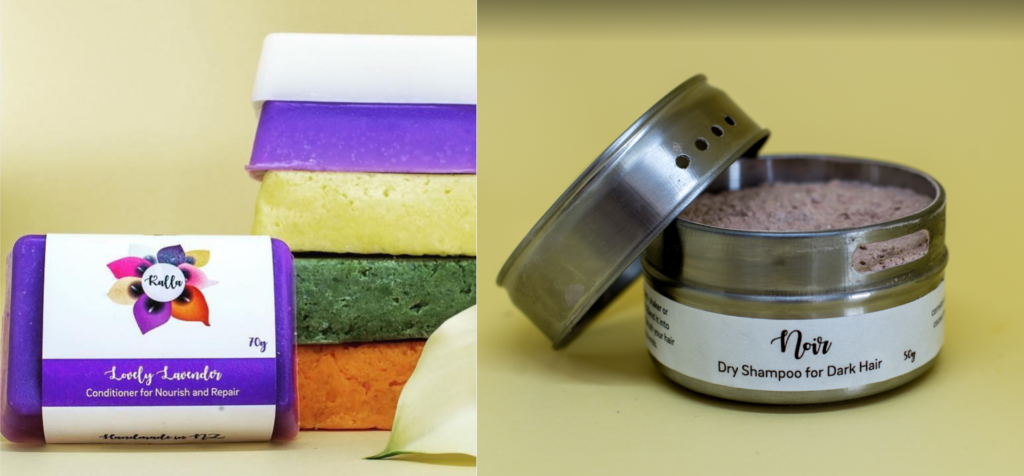 The finish on all the products is vibrant as a result of the packaging raw materials used – board from sustainable forests – as well as digital print solution together with the application of a custom knife for the die-cutting.
If you are looking for a packaging solution partner – look no further. We are here and happy to help you and your brand do great things.
Click here to find out more about our packaging solutions and do visit Kalla Beauty to learn more about Martina's business.
Charlotte – Bowring Print.