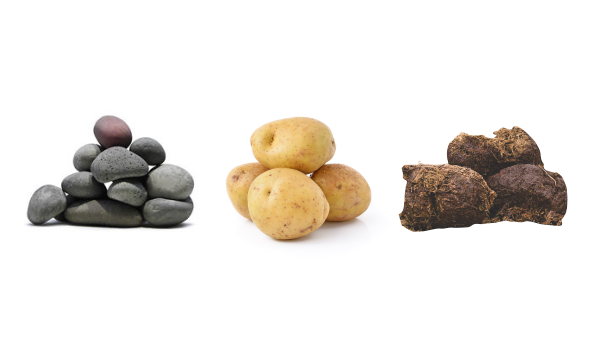 In recent years we have seen the emergence of several paper stocks that have been developed to replace traditional paper made only from wood. Check out these exciting and creative alternatives now available.
.
Stone Paper (AKA Rockstock)
"A revolutionary breakthrough in papermaking technology. It is manufactured from ground down waste stone and off cuts used in the building industry and contains no wood fibre."
Rockstock has a low carbon emission, generates no effluent in its manufacture (water borne, airborne or solid) and requires no water, acid, base or bleach during production. Any trimmings or waste paper from production are recycled to make new paper, it is both recyclable and photo-degradable and leaves absolutely no micro plastics behind. Recent research has concluded there are also no hologens present.
Rockstock is available in most sizes and weights of traditional, wood fibre papers. It is also strong and tear resistant – perfect for books, carry bags and uses where strength is an advantage. Won't crack or white line on folds. Waterproof and can be written on while wet. Freezer and food grade (FDA approved), durable under very low temperatures and suitable for food storage and packaging.
Check out all there is to know about stone paper here >>
.
Potato Paper
To quote Paperspecs.com "If the paper industry was a university, Arjowiggins Creative Papers would be the brainy kid who's always turning themselves blue in the chem lab. You never know what they're going to come up with next, you just know it's going to be unique."
This time, its the Curious Matter range, a perfectly homogeneous and ultra-pigmented matt paper with an intriguing and indescribable touch. Produced with raw starch extracted from potato waste, a by-product of the food industry, this stock a rough unexpected texture, plus it's Elemental Chlorine Free (ECF), FSC Certified, and Green-e certified making a strong environmental statement.
The colours available within the range are derived from rare varieties of potatoes – Désirée Red, Adiron Blue, Purple Majesty, Black Truffle, Andina Grey, Ibizenca Sand, Goya White.
View more about Curious Matter paper range here >>
.
Poo Poo Paper
You may have already heard of this one, after all it is a memorable ingredient…Poop! The poopoopaper webstore also known as 'The Pootique' offers a variety of unique paper and stationery products that are fun and eco-friendly, naturally handcrafted and tree-free made from all different kinds of fibre eating animal dung such as elephants, cows, moose, pandas and more.
Their products use a bleach-free, chlorine-free, chemical-free traditional papermaking process that pretty much remains true to the original processes first used to make the earliest papers ever known over 2,000 years ago.
Explore 'The Pootique' webstore, to read about their production process and learn how they supporting worthwhile causes that share a commitment to conservation and fair trade. You may also find a great gift idea for that tricky relative this Christmas.