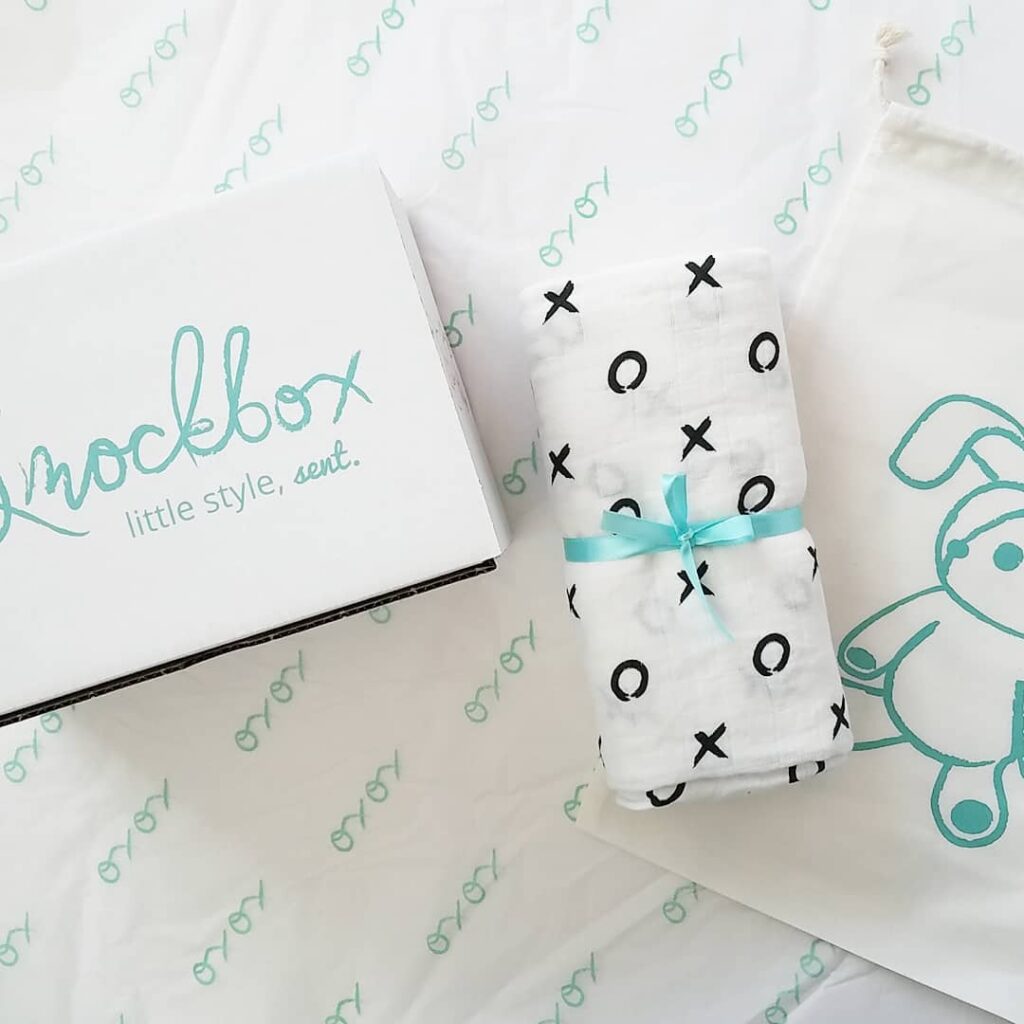 Custom-printed tissue paper
Printed tissue paper lifts your packaging presentation to a higher level. Its luxurious, hand-made look and feel reflects positively on your products, making them extra stylish and special. And if your logo is printed on the tissue paper, the effect is maximised because you get valuable brand awareness as well.
Branded tissue paper also performs a service, because it provides product protection and can be scrunched up to become packing filler. Some consumers love it so much, they fold it up and keep it for re-use. That's bonus brand awareness!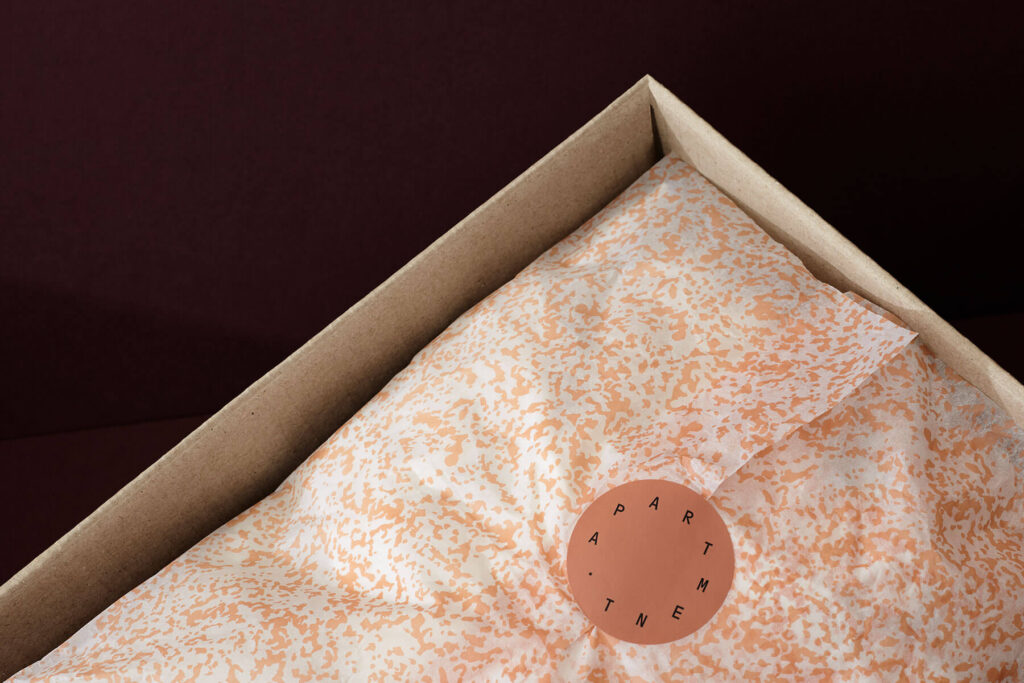 A choice of tissue paper weights and colours
Personalised tissue paper is available in two weights – 17 GSM and 28GSM.
You also have a choice of 1 or 2 colour print and 2 sizes – small (380x500mm) and large (500x750mm).
The minimum print run for tissue paper is 250 sheets,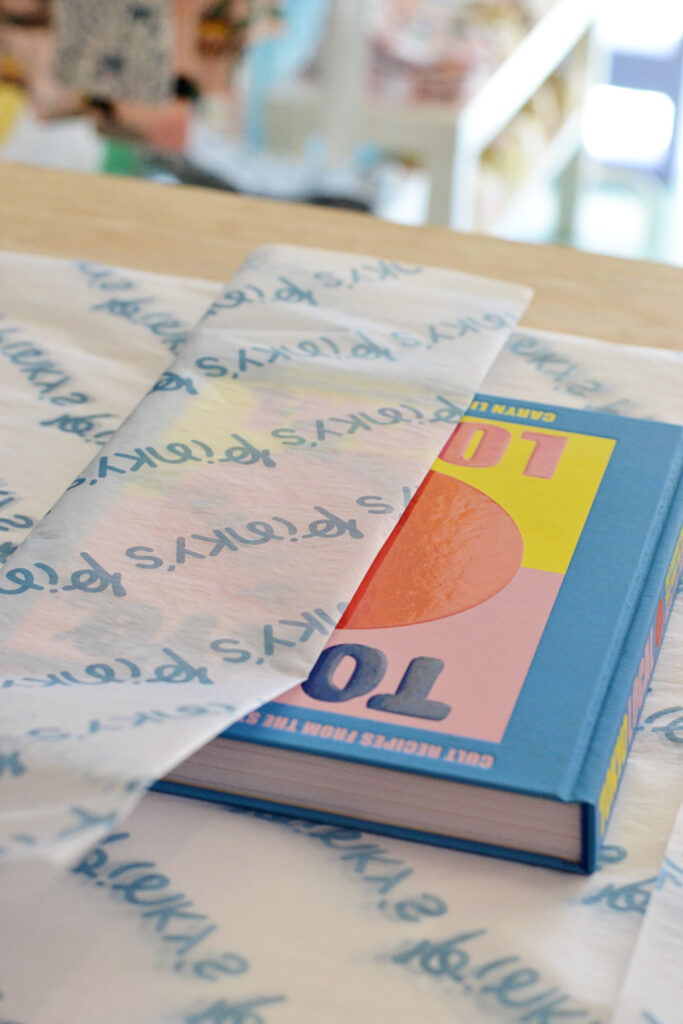 The tissue paper we source originates from forests certified by the Forest Stewardship Council (FSC). FSC is a non-governmental organisation that promotes the responsible management of the world's forests.

Sustainable tissue paper that's certified
To print your logo on tissue paper, we use vegetable-based inks made from soy products. Soy inks are non-toxic and produce vibrant colours that last. They also make paper more recyclable and produce low levels of VOC (volatile organic content) during drying, compared to petroleum-based inks.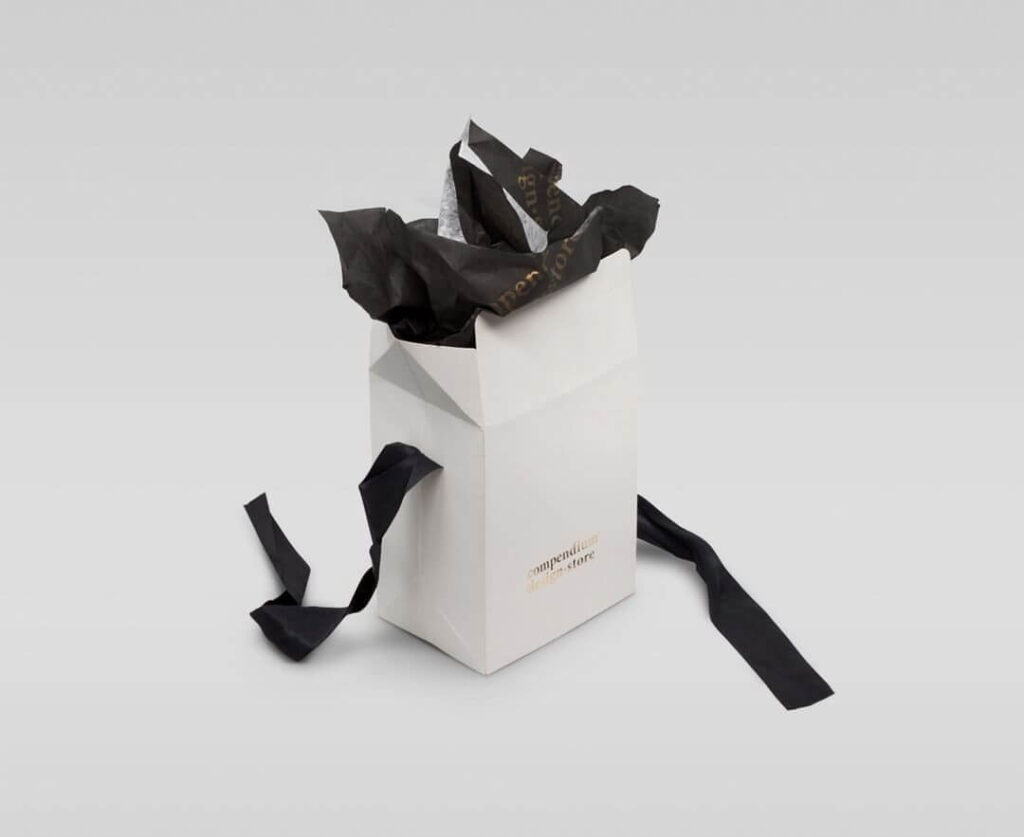 Acid-free tissue for product protection
Our tissue paper is acid-free, lignin-free and sulphur-free. This means it won't break down over time and become acidic, which discolours the paper. It also means ink used for printing your logo won't mark the products the tissue wrap is protecting. For items that could be stored for some time, acid-free tissue can help to prevent tarnishing and ageing.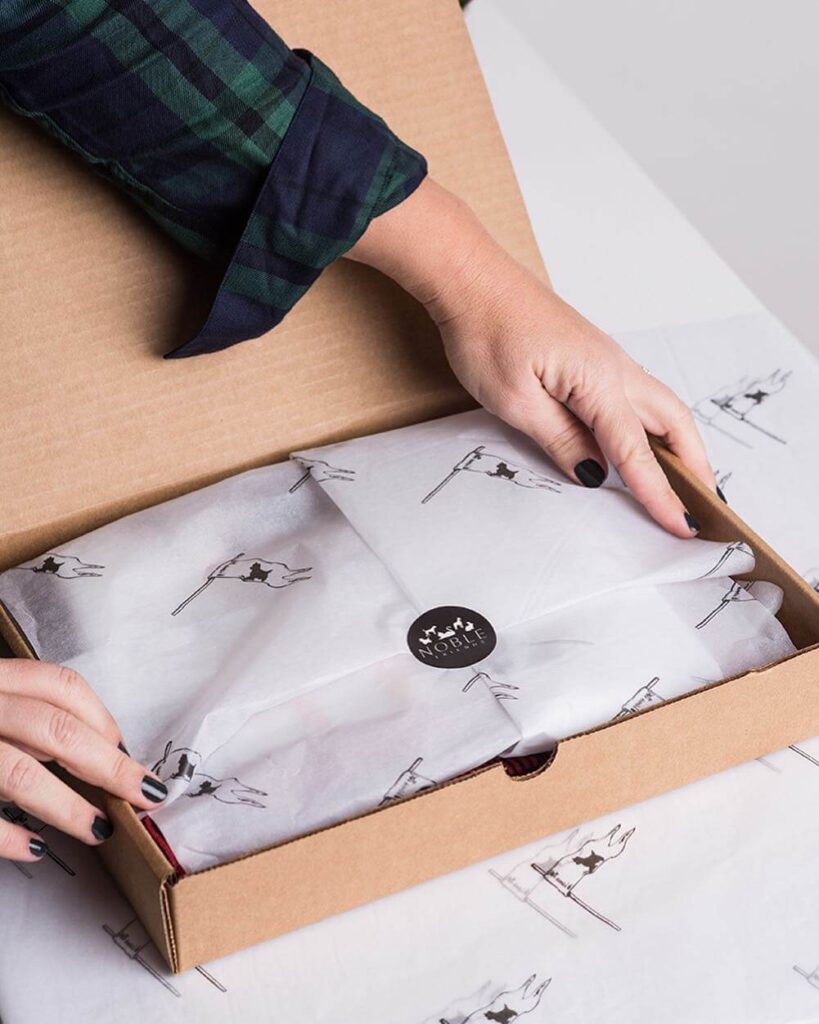 How to use branded tissue paper for packaging
Using tissue paper to wrap and protect products immediately makes them look more expensive and desirable. There are various ways to use tissue for luxury packaging:
Use tissue to line a garment box – the tissue goes into the box base, leaving enough to wrap over the folded garment. You can secure the tissue with an adhesive sticker, which can also be branded.
Use tissue to wrap garments before they go into a carry bag – the look of tissue peeping out of the top of a branded carry bag makes the whole packaging presentation look super-special.
Gift-wrap products in tissue, then tie with string or ribbon – it's a classic look that's totally irresistible.
Scrunch tissue and use it as packing around a tissue-wrapped product – it can protect products while they're being carried or shipped.